Join the community
Search for friends and make new connections with the Online Community.
Brought to you by the Missouri State Alumni Association
Alumni events
Spotlight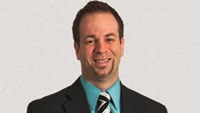 Cody Mendenhall moves from entry-level analyst to director in five short years.
Cody Mendenhall currently serves as the director of Investment & RetireAdvisers Services at Pension Consultants, Inc.
See full spotlight